Using serial ports from Linux is easy and robust. Serial ports work in WINE as well. PuTTY has GUI configuration for serial ports.
Minicom or screen are less user-friendly in my opinion.
Regardless of which serial port program is used, add the user to the "dialout" group for non-root access to serial ports (one-time)
adduser 

$(

whoami

)

 dialout
Then logout and login.
Here's an example PuTTY configuration for a 115200 baud serial port device.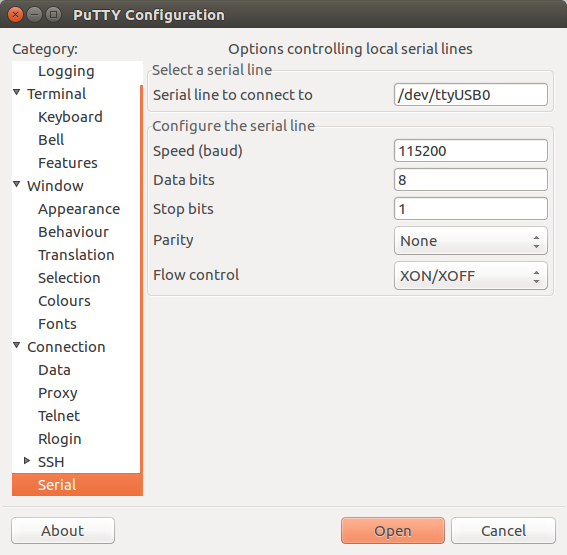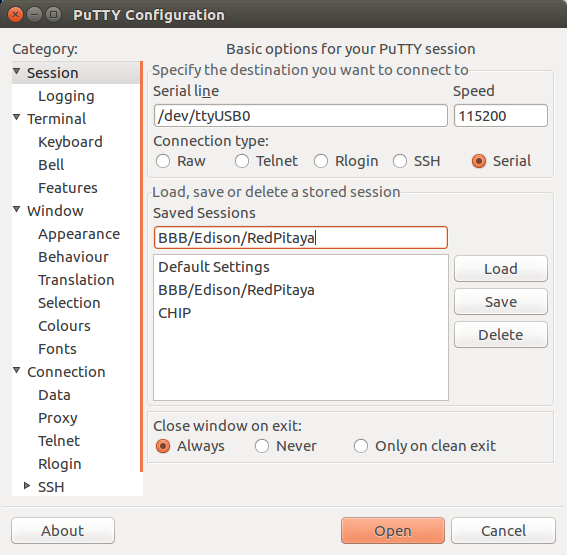 PuTTY for Windows get "64-bit MSI"
List hardware serial ports (motherboard or PCI card):
apt install setserial





setserial -g /dev/ttyS* | grep -v unknown
List the USB-serial adapter ports: